Everything is learnable!
Whether you know exactly what to do when it comes to creating a business, or you've been bouncing from idea to idea - learning a new skill will always benefit you.
Long gone are the days where you needed to enroll in a course at your local university. Learning something new today is completely possible, simple and sometimes even free with the amount of information on the web.
And that's exactly what Nate did!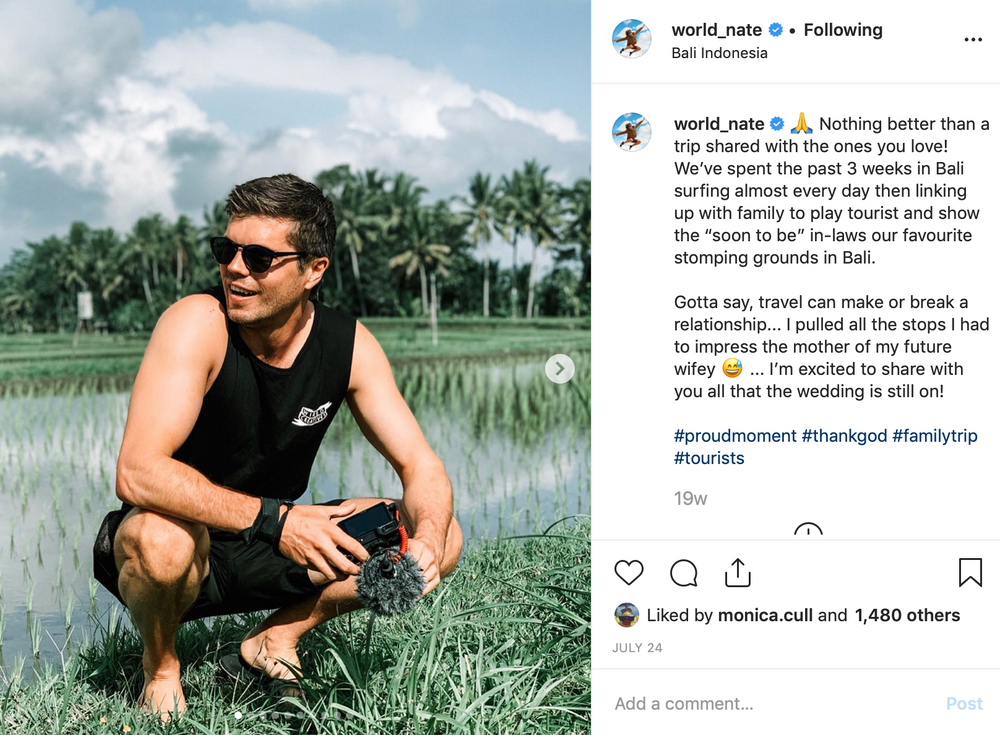 Nate started off as a plumber, but really he wanted to find a way to work online. So, even though he had a valuable skill, he couldn't exactly continue plumbing online... Therefore he needed to learn a new skill that would help him pave his way.
He needed to learn:
To build a WordPress website
Personal branding
Facebook advertising
...and now these skills that he's learned are invaluable!!!
The new skills that he took the time to learn were not only valuable to his personal brand, World Nate, but he could also cash in by offering it as a service to others, like running Facebook ads for other companies.
The same goes for Hannah.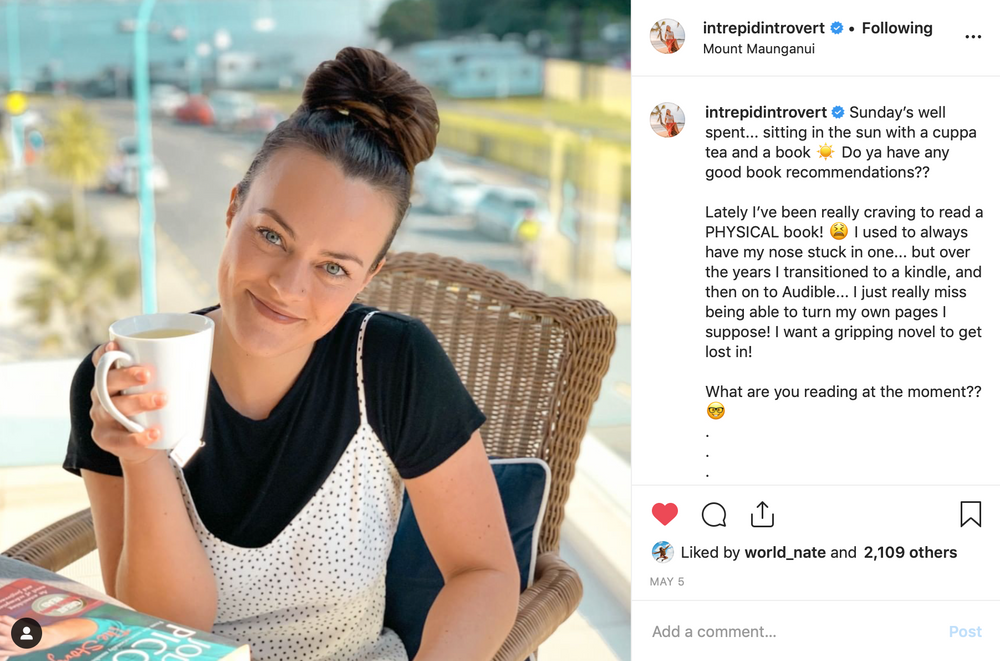 She completed a degree in Accounting but quickly realised that she wanted more than the 9-5. The difference was she could offer accounting services remotely, but chose to utilize those skills in her own business instead of providing it as a service.
And so she too needed to learn a new set of skills:
To build a WordPress website
Marketing Funnels
Writing captivating, storytelling marketing pieces
And with all these new skills, not only did it benefit her own brand, Intrepid Introvert, but she then offered it as a service to others as well.
I hope that at this point you're seeing that you don't need to be stuck on one path just because it's what you know right now.
Again...everything is learnable.
The reason we advise people to start creating a personal brand is that it's a great way to learn an online skills like website building, marketing, writing, social media, etc. while simultaneously building a brand for yourself!
It's kind of like an apprenticeship with yourself... learning while on the job, and giving you that practical experience along the way instead of just reading up on things but having nowhere to test your new knowledge.
By creating your personal brand, you're kind of your own guinea pig!
Okay, now that you understand how valuable it is to learn a new skill, let's run through a list that you could begin learning today which will help you with your online business whether it's for your personal brand, or as a service for others:
Building a WordPress website
Copywriting
SEO (Search Engine Optimization)
Email Marketing
Photography
Coding
Photoshop
App development
Social Media Marketing
Blog writing
Creating lead magnets
Coaching
YouTube Wiz
The list above is just a guideline, feel free to do research on the type of skills that would most benefit you in your business.
The Formula
Profession
Hard Skills (what you need to create the product)
Soft Skills (what you need to bring in customers)
Service
Profession: Photographer
Hard skills:
Lighting
Editing software - Lightroom / Photoshop
Understanding your camera
Shot Composition
Soft Skills:
Communication
Marketing
Website Building
Personal accounting
Customer service
Advertising
You don't need to focus on all these skills at once but let's look at how you can expand the skills list over time to offer a broader service than just photography.
Service:
Create a course: On lighting, editing software and marketing as a photographer
Edit companies pre-existing photos
Create a community for photographers and sell a product to them
Create unique stock photography for companies
Consult with companies on creating their own images
Provide personal coaching for photographers
Create an affiliate post for building a website (for photographers) using WordPress, Wix, Squarespace, etc.
Create custom presets
Can you see the broad range of possibilities? They're almost never-ending and there will always be a unique way to implement a new set of skills.
Where can you learn these new skills?
Pretty much anywhere, but we've compiled a list of places that have stood out to us:
An online learning community for creators. Take courses in design, illustration, business, technology, entrepreneurship, writing, photo & film. You would pay a monthly subscription and get unlimited access to over 25,000 classes.
Similar to Skillshare where you can take any course you'd like, however, you pay per course instead of per month. Courses include development, business, IT and software, office productivity, personal development, design, marketing, music, health and fitness.
There are tons of YouTubers and businesses who are open to sharing their skills for free. It will take you some time, but you can definitely find some useful skills to learn.
This is for you if you want to get real technical. The courses include coding, web development, data science, programming and computer science.
Paid Advertising with Facebook
Learn how to create and execute Facebook ads, create and build an audience,
Learn to sell more products/services through Instagram and how to partner with brands as an Influencer. Ethically grow a targeted following on your IG account and hone in on your photography & editing skills with a step-by-step walk through.
Learn how to create your own WordPress website from scratch! There are over 40 videos in our WordPress Walkthrough mini-course. There's everything from getting familiar with the WordPress dashboard and picking a theme; all the way through to safeguarding your site and preventing hackers!
GenM (Now Acadium)
It's a great place to learn new marketing skills with their mini-courses and putting those skills to the test through their free internship programs.
If you want to be able to work online in some capacity, but you don't have a skill that you can offer online, you can take the time to learn it and it will always be of benefit to you!
Happy learning team 🤗