Full-time income could be a different number for everyone. But for many, I believe $3000 USD per month ($100/day) would be enough to transition into full-time work.
That begs the question ...How could I make $100 each day through a website or blog if I don't have any products of my own to sell?
There are many ways.
But the three most straight forward ways we will cover here:
Option #1. Write multiple posts on a niche topic.
Example:

How to groom your dog
Best dog shampoo
Dog training for beginners
Teach your dog to sit in one day
Over a year or so, thousands of people will search on google "how to groom my dog" and read your post, and many other articles you write in the "dog" niche.
You place small ad spaces on your website from google called "Google Adsense" the blogger (you) will get paid as people click those ads.
The ads may look something like this one I just saw while reading an article: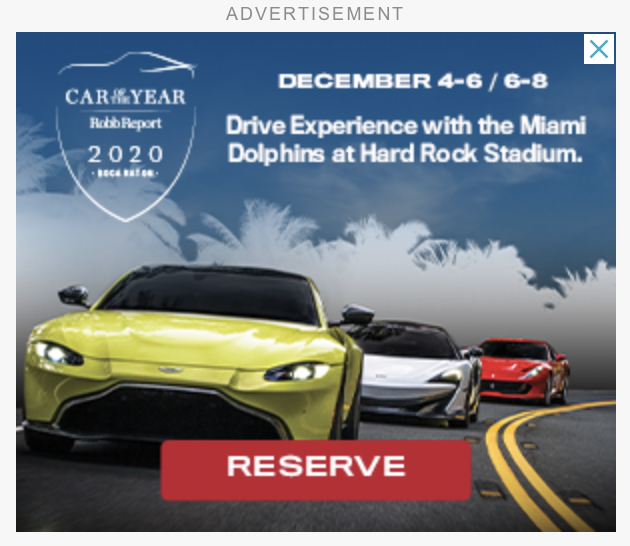 Google will usually advertise dog related products on your dog related posts, on your dog related site.
You'll earn money from the amount of people who click the ad. Not products sold.
Income Potential: Medium
Difficulty: Hard - You need millions of readers to earn good money. A friend of mine went full-time at about 1.5M readers per month. Though this number can change depending how much google pays you per click.
Option #2. Sell products within your articles.
You write a post on "how to groom your dog".
Within the post, talk about the best shampoo you can use, the best brush. And secret products people may not have heard about that leaves dogs smelling beautiful, like pet perfume!
Partner with the companies that sell those individual products so they pay you each time someone purchases a product after reading your post.
Difficulty: Easy(ishhhh) - Nowadays many companies will let you partner with them without having to talk to anyone!
You simply sign up, and get tracking links for each product.
When someone clicks a link to the product in your post, the company knows it was you who sent them... and you will automatically get a % of the sale!
Usually paid into your PayPal account after about 30 days once any refund period ends and they receive the funds.
Income Potential: High - If you find the right products, they may pay you up to 30% of the products you sell. This can mean each sale will be worth anywhere from $0.10 - $500+ depending on what products you sell/recommend in your articles.
Pro tip: Use social media to get readers to your posts! That way, you do not need to compete with everyone trying to rank on google for the same types of posts.
Option #3. Get Paid Per Article Written. "Sponsored Post"
You write an article for a company and place on your site.
Example: A dog shampoo company might ask you to write "how to groom your dog".
Within that post you may be required to mention their shampoo and link to the product 3 times within the one article.
The company then pays you a one-off fee when you publish the article to your website. Their hope is to increase brand awareness and produce a sales from your post.
Difficulty: Medium - It can be hard to find companies to work with.
I would suggest contacting media agencies and let them know who you are and what you can offer within your niche. That way, they can find opportunities for you!
Income Potential: Medium - The instant cash is nice… You could make $500 per post!
To earn $500+ per post, your blog would need to be getting lots of readers each month.
If your site does get lots of readers, I would be asking for a % of each sale as mentioned above, because the long-term revenue could be much greater.
If you have a smaller blog and you are just getting started, this option can be a fantastic way to make your first $1000 - $2000 per month through your blog.
So, is it really worth starting a blog/website as we near 2020?
HECK YES! - (I decided not to use F*@K there, though I should have)
Blogging has changed my life ...But the idea of blogging has also changed.
We live in a unique time where social media has made blogging seem less appealing. But the truth is, I think there is more and better opportunities than ever!
I no longer write a post each week and think about how I am going to get more readers to my blog.
I use social media to get readers, and I share posts I have written months, if not years ago. I share products I love, which also generate an income for me and help me grow my audience at the same time.
If you have ever considered starting a blog to share your travels… Or creating a website to showcase you photography portfolio, than there's never been a better time than now!
We can help you get your very own website setup today.
We have created a step-by-step tutorial for you to follow, to have your website setup in less than an hour from now!
No Joke
From there, you can update and tweak your site as much as you like... I am constantly updating and changing mine as my brand and interests change.
All you need to do is follow this post
https://wiredcreatives.com/blog/19474/how-to-start...
This week it's website week. And we have partnered with Bluehost to help simplify the setup process for you. And you can save 63% each month on hosting.
The first step to becoming a full-time blogger, is to start a blog!
That's what we're going to help you with today. Follow THIS ARTICLE and you'll have the foundation of a website up and ready in less than an hour.
Then, once you are ready, send us an email ...And you can attend a FREE 1-hour Training Call with us, to help you understand the various ways you can monetise your site by adding products and leveraging social media!
Really hope this tutorial helps & I look forward to seeing the brand new website you create.
Nathan - @world_nate
Co Founder; Wired Creatives