Becoming a "blogger" sounds glamorous... It's creative, you can work in any industry you love, and if most of your work is done online than you could essentially work from wherever in the world you want!
But isn't blogging dead? Social media has taken over and there is just too much "noise" to win as a newcomer in the blogging world.

Right?

We spoke with one successful travel blogger/influencer who believes there is more opportunity online than ever. And if you plan to run a business online you MUST have a blog or website to produce sales and be in control of your business.
"Relying solely on social media can be very risky. Dr Google or Mr Zucks could CRUSH your business at any time with one algorithm change."

This is worth the read!
...Insert: @world_nate

I first started a website/blog because I wanted to travel more and that's what others were doing to fund their travels abroad… But the benefits of building my own personal website have been truly life-changing.

MONEY - I've earned Hundreds of Thousands of dollars through articles that sell products for various companies.
TRAVEL - Companies have paid me to explore epic locations and write articles about my experience.
OPPORTUNITY - Advertising is my "job" ...New clients find me through my website, as it instantly makes me look like an authority in my space.
IMPACT - We've raised and donated thousands of dollars to various charities, villages, and orphans around the world.
FREEDOM - The internet never sleeps! Meaning business is always open. I get readers and produce sales Monday - Sunday 24/7.
It took me about a year...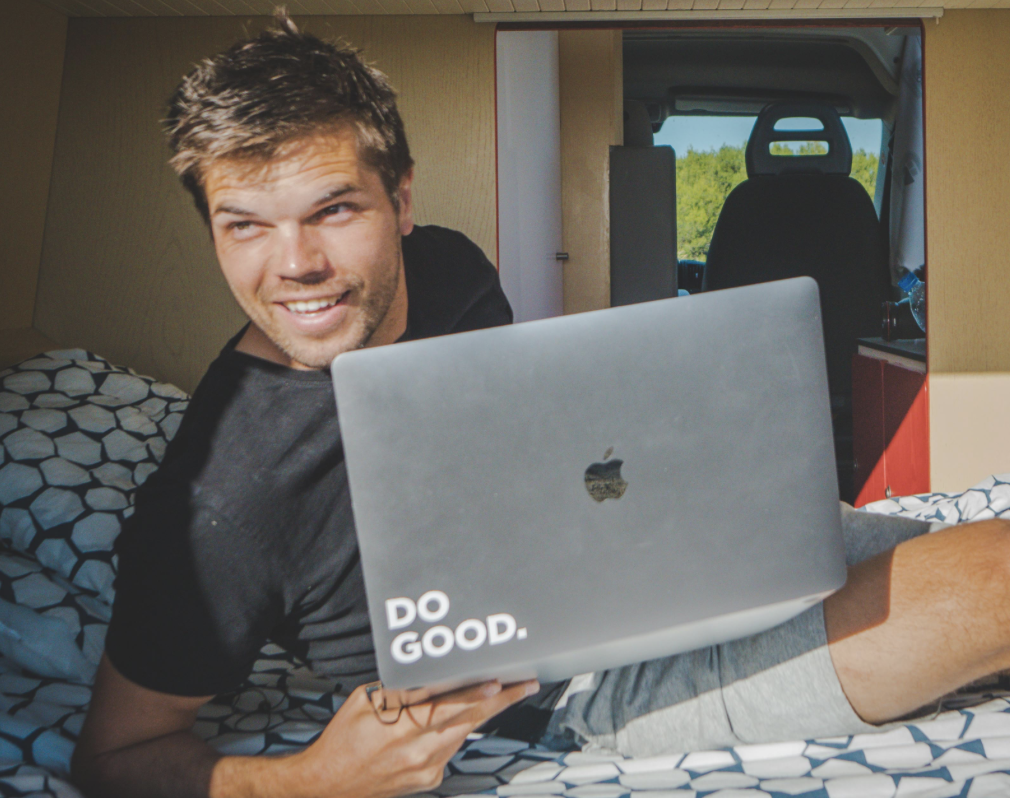 It took me about a year. I earned more money part-time in one week, than was working full-time as a plumber.
So I quit my plumbing career to pursue a life of blogging!
Almost 6 years later as I sit poolside in Guatemala, I couldn't be more grateful that I decided to make that switch.
Side note: It was a difficult first year though. I watched countless online courses and FREE Webinars to learn about blogging, branding, and how to advertise my site through social media. For months I would write articles and get ZERO readers... Once I learned how to brand myself and run ads on Facebook, things took off for me.

I wanted a career change, so I stuck with it, and acted as if I was building my own business. - I think that's worth mentioning. It can be a viable career if you treat it like one.

The main advantage is the low startup costs involved. You could start a website today for less than the price of a coffee.
But many don't know how ...Or what to talk about ...Or how to earn a living through their site. And let's be honest, people don't make money blogging anymore!
Social media is where it's at, right!?
WRONG. I have over 300,000+ people following my movements and travels on social media. But my blog is the HUB of my business.
I would have made $0 as an influencer without my website.
I would still be plumbing ...Likely trying to get IG famous and wondering why people aren't "liking" my photos and brands won't work with me. 'Chuckles'
Anyone selling a product, selling a service, or wanting to become an influencer MUST have a site to establish authority and legitimacy to potential clients or customers.

It doesn't need to be fancy, it could be a simple one-page website showcasing your services and contact information. Having a website with your brand and the services you offer is a necessity and something many new business owners overlook.

Good News. We can help you get a website setup up and running by the end of the day today!
And it'll cost no more than a cuppa coffee each month to maintain.
Wired Creatives has partnered with Bluehost, the software company used to build and run the websites of World Nate, Intrepid Introvert and many successful business owners, to offer you an incredible deal to build your website today.
We've made it super easy to get up and running!!!
Just follow THIS TUTORIAL.
Step #1. Pick a plan
Step #2. Choose your website name! (You can do this later if you can't decide now)
Step #3. Design and customise your website to look as sexy as you like!!!
CLICK HERE - Get this special offer from Bluehost for our readers only!
Then, follow this Step-By-Step Tutorial to make your site look sleek and professional.
Starting something new can be daunting. Which is why we have worked so hard to make the setup process as simple and affordable as possible for you!
If you have questions or concerns as you're getting setup, email [email protected] Our team is here to help!
Take advantage of this special offer ASAP - Click Here
You got this!
From the team at Wired Creatives
"p.s. over the years my site has changed and evolved with my brand, my work, and who I am as "World Nate". Focus on progression not perfection. It's better to get started than to sit on the sidelines while trying to think of the perfect idea. ...Thoughts.