Marc Chapon made $178,492 in three months!! - See Article
How did he make that kind of cash? He began a dropshipping business.
Chances are you've come across the word 'dropshipping' multiple times on YouTube, Facebook or Instagram. These people are making some big bucks selling other people's products!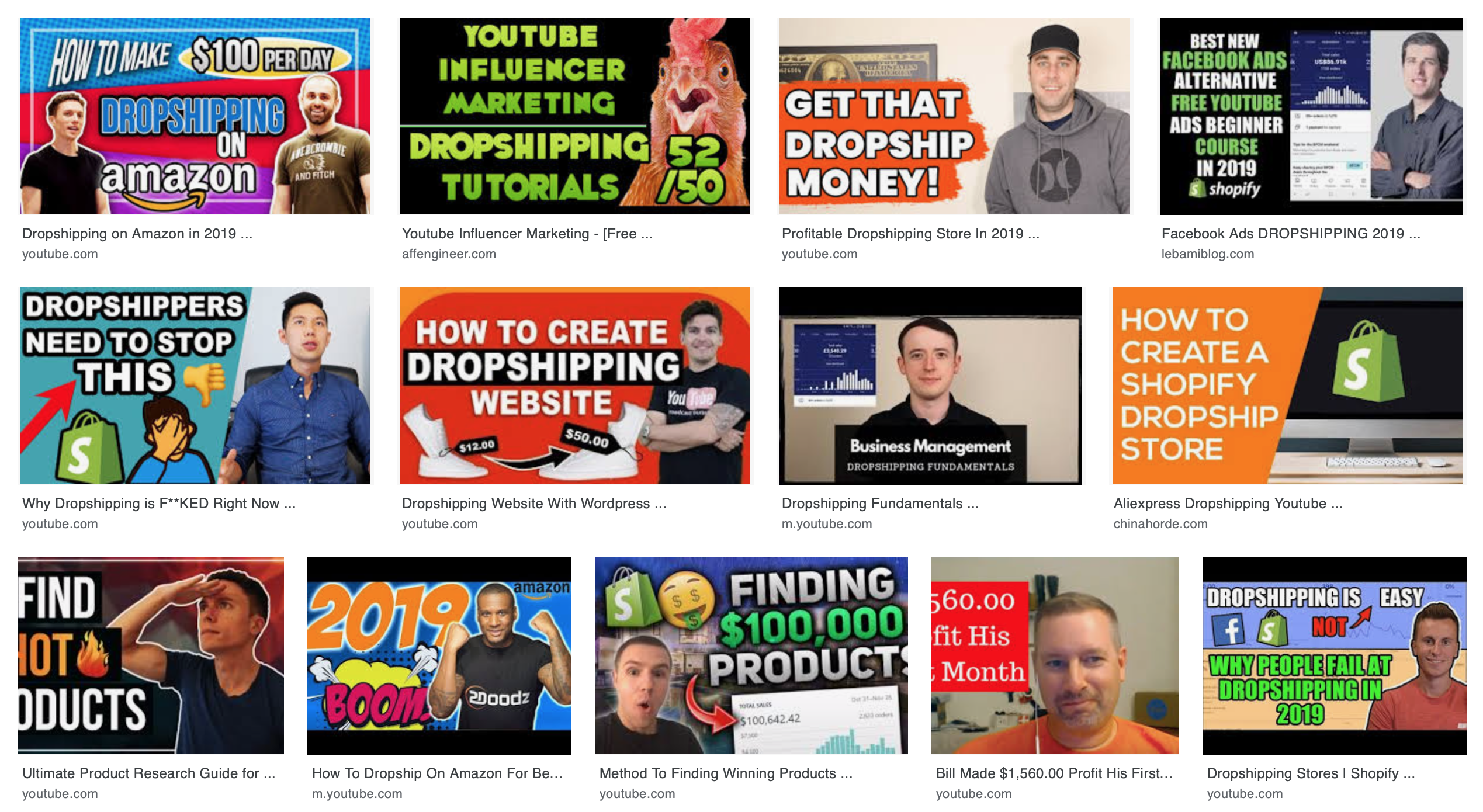 So what is dropshipping?
Essentially it's a third party online retail store, that sells other supplier's products. You keep absolutely no stock and pay per order.

There is no investment in purchasing multiple products and hoping they'll sell to get your dollar back.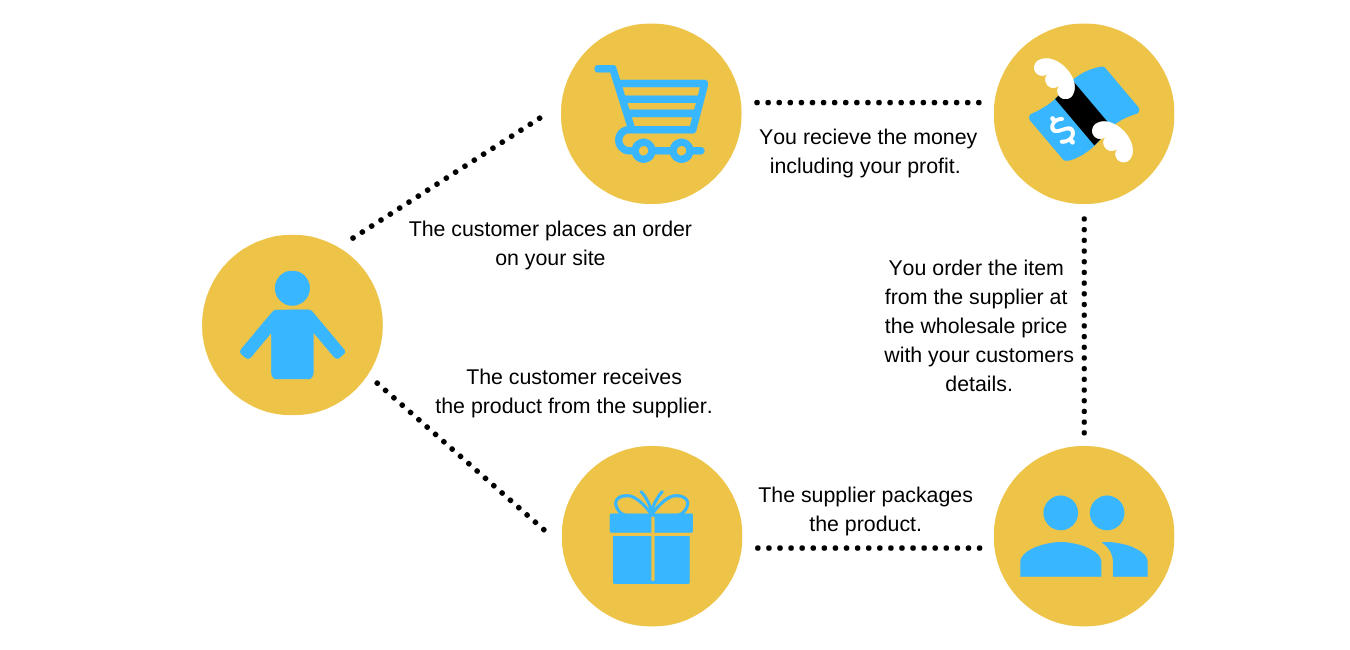 You have plenty of time to market your store without having to deal with the hassle of a general Ecommerce store!
When it comes to getting the suppliers you have two options:
1. Find your own - but that means setting up contracts and consistent contact to ensure your customer needs are accurately met.
2. Enlist the help of a platform like Spocket, which has thousands of suppliers for you to choose from who are already contractually set up.
There are a few platforms to choose from like AliExpress, and Oberlo, but we're all in for Spocket because their reviews are amazing, and they've made a great name as one of the best, high-quality dropshipping platforms around.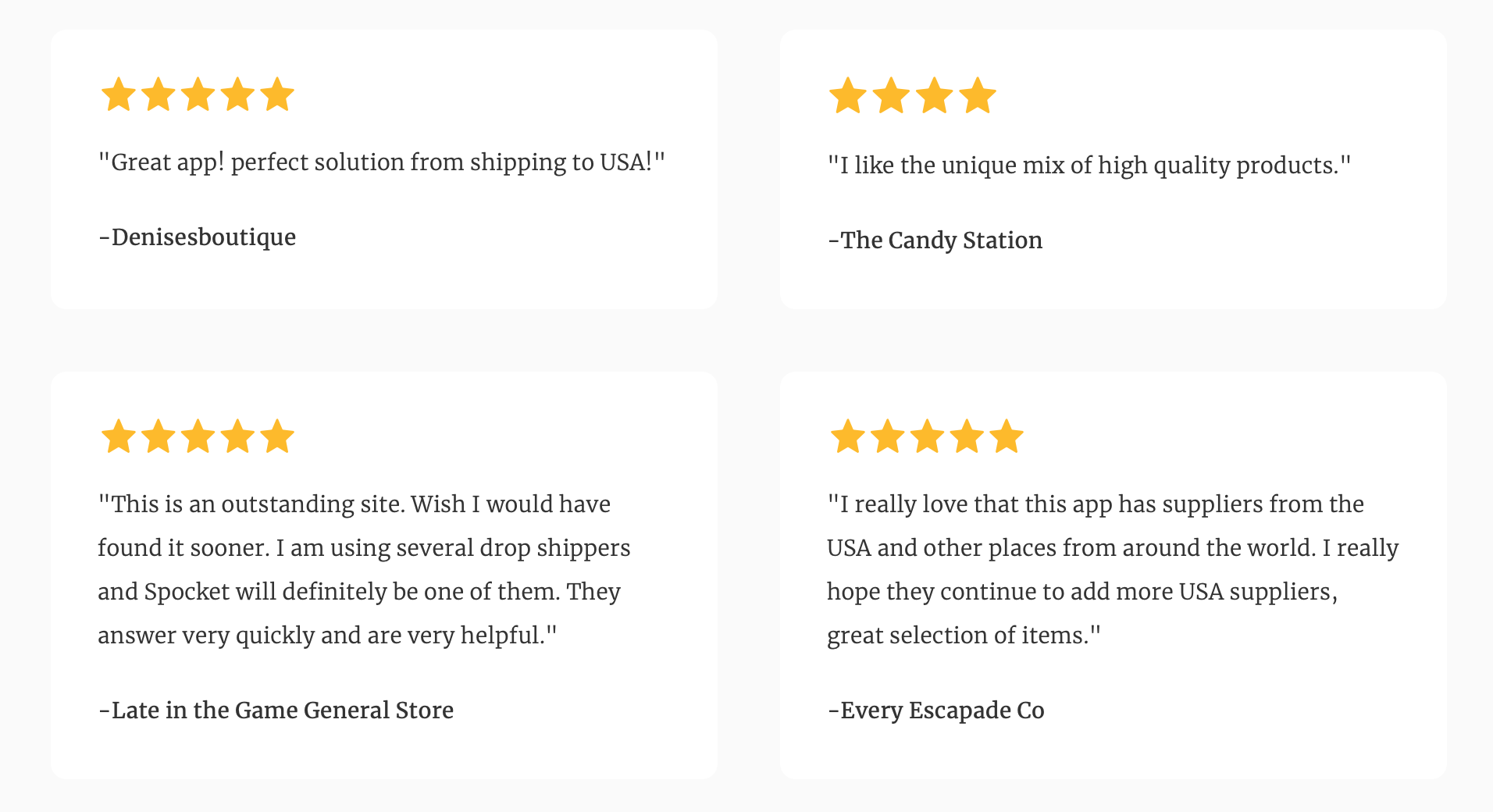 What is Spocket?
It's a dropshipping platform that helps streamline the whole process for you.
You connect Spocket to an existing Shopify or WooCommerce store, choose your products and they will automate all orders for you from order to shipment.
Why we recommend Spocket
Quality, quality, quality - If you've done your research, you'll know that most dropshippers source their products from AliExpress which doesn't necessarily have the promise of great quality. Spocket has vetted every supplier and product to ensure you're only getting the best.
Faster and Cheaper shipping - every customer and supplier's dream! Customers don't want to wait over a month for their product to arrive.
Discounts - You get a 25 - 50% discount for every product to ensure that you're getting the highest profit margin possible.
Automation - We've touched on this one already, but having the help from ordering to shipment means that you've got more time to focus on marketing and sales!
Sample Tool - which enables you to test out your products before listing them on your site.
Assistance - They have an in-depth collection of How To's for every question you need to answered and 24/7 support.
They even provide you with an estimated retail price!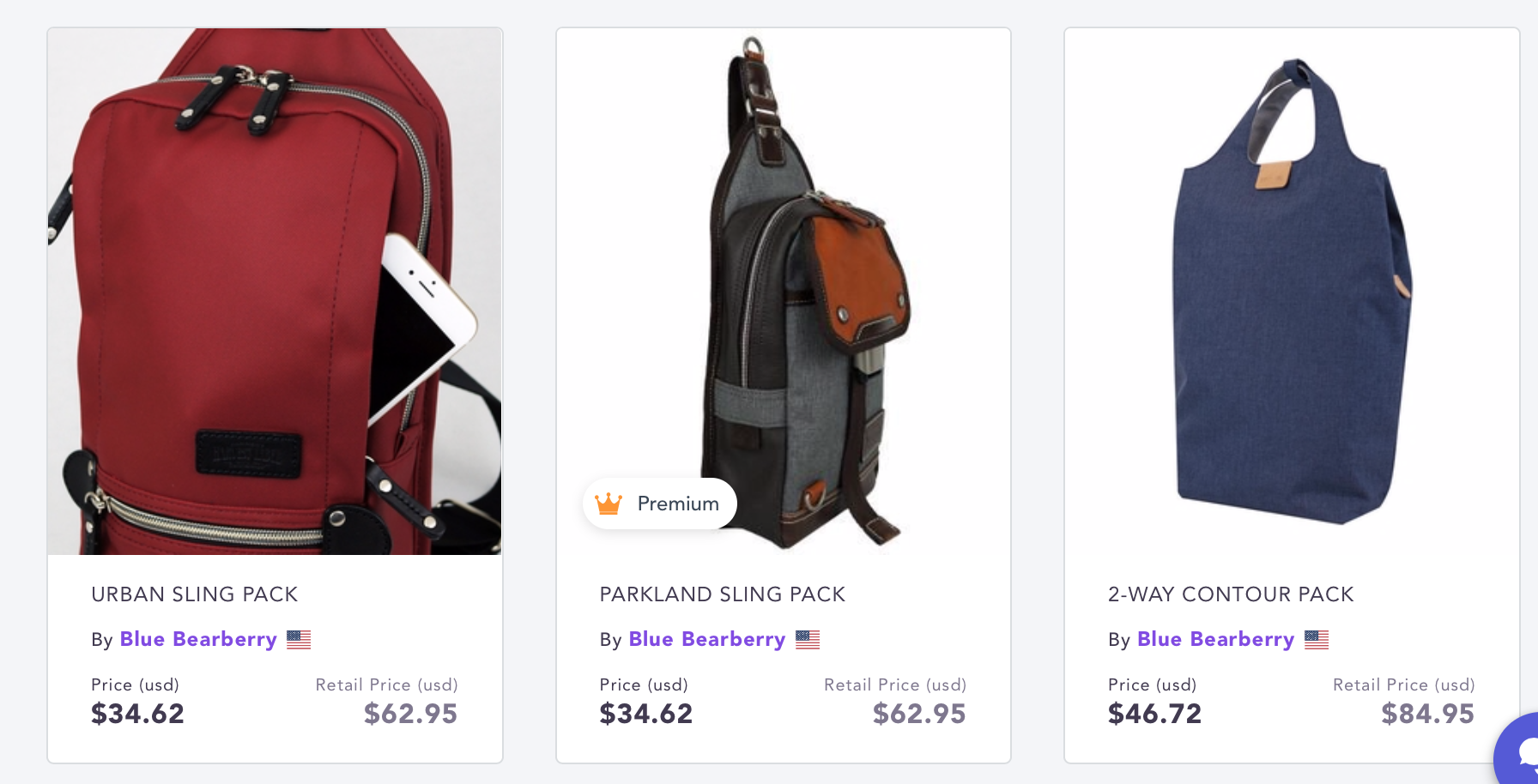 Products you can sell
Women's and men's clothing
Pet items
Sports and Outdoors
Tech accessories
Toys
Home and Garden
Gifts
Jewelry and watched
Footwear
Fashion accessories
Bath & beauty
Bags and Wallets
Automotive
Kids & Babies
Festivals and Parties
Costs
You get a 14-day free trial window to test out the platform and see if it's right for you!
They've got two payment options - monthly and yearly where you'll get up to 40% off if you choose the yearly plan.
There are 3 categories, the Starter, Pro, and Empire which range in pricing.
The Starter Package is significantly cheaper at $8 per month, but it doesn't have the added benefit of unlimited products, branded invoicing and a few more key elements.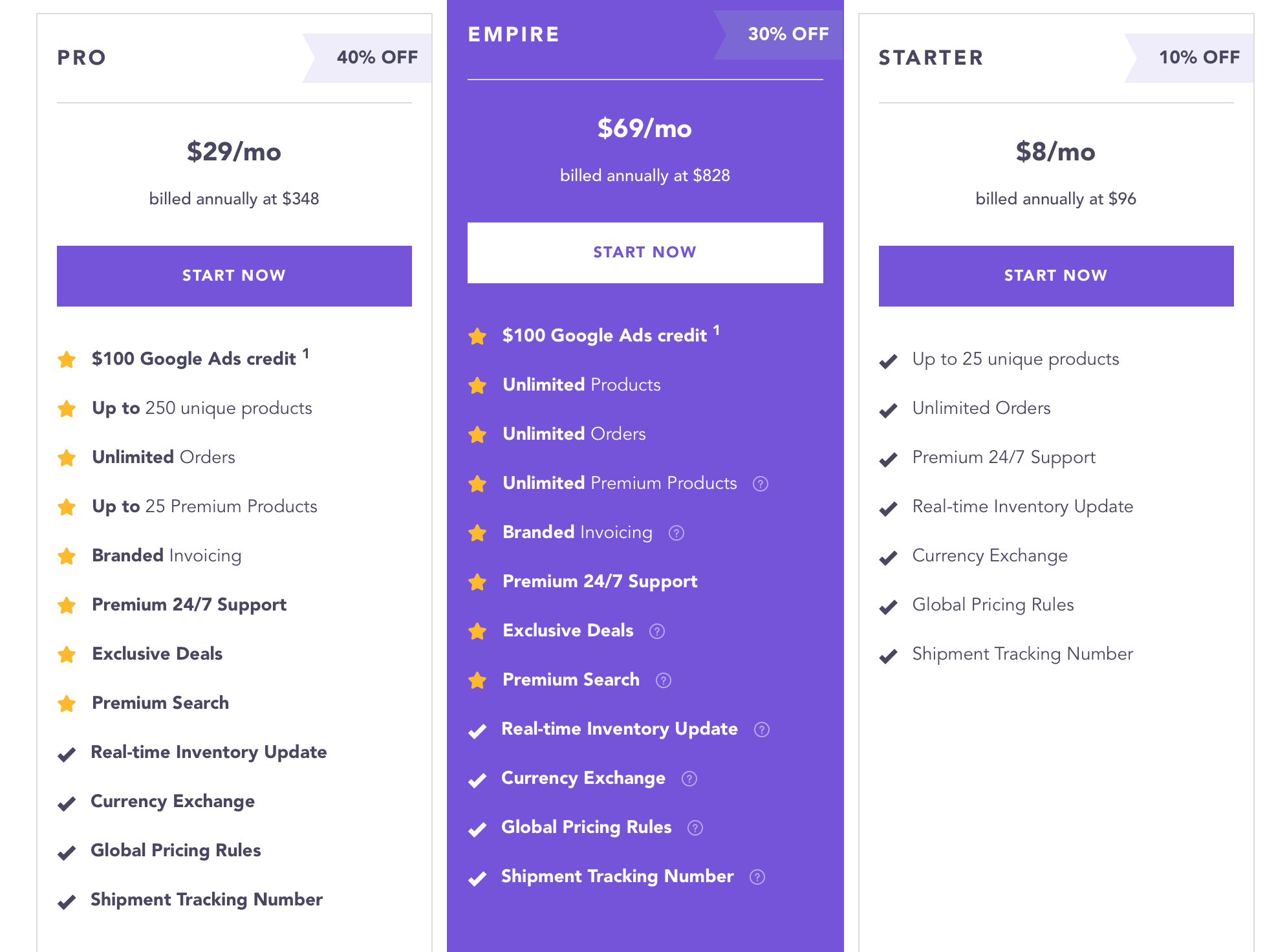 So if you're ready to start your dropshipping business, here's your guide to creating your account.
Step 1:
Go to Spocket and click "Sign up for free".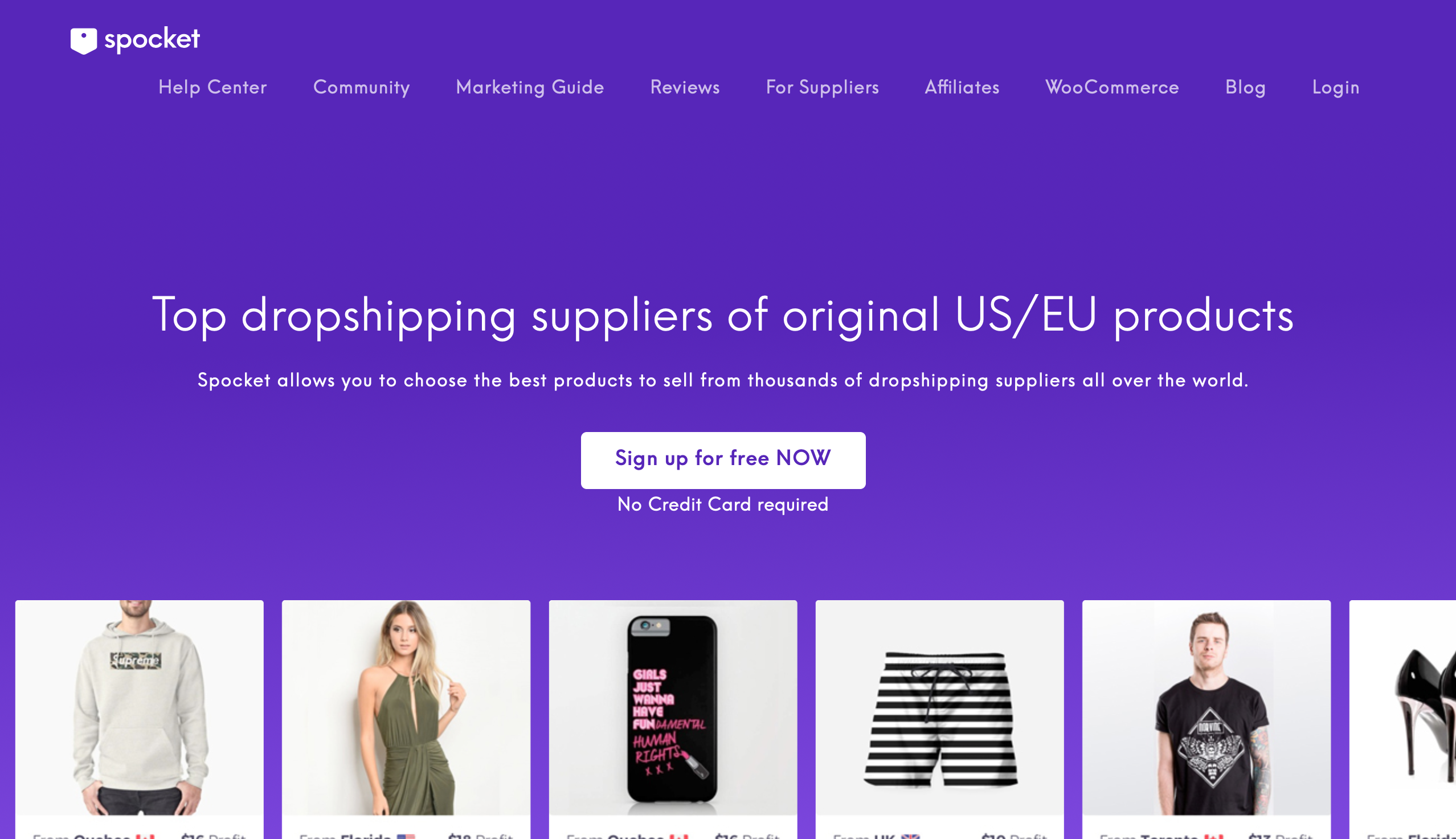 Step 2:
Take a tour around the site and if you want any questions answered, check out the help centre which has blogs and videos available to ensure you're on the right path.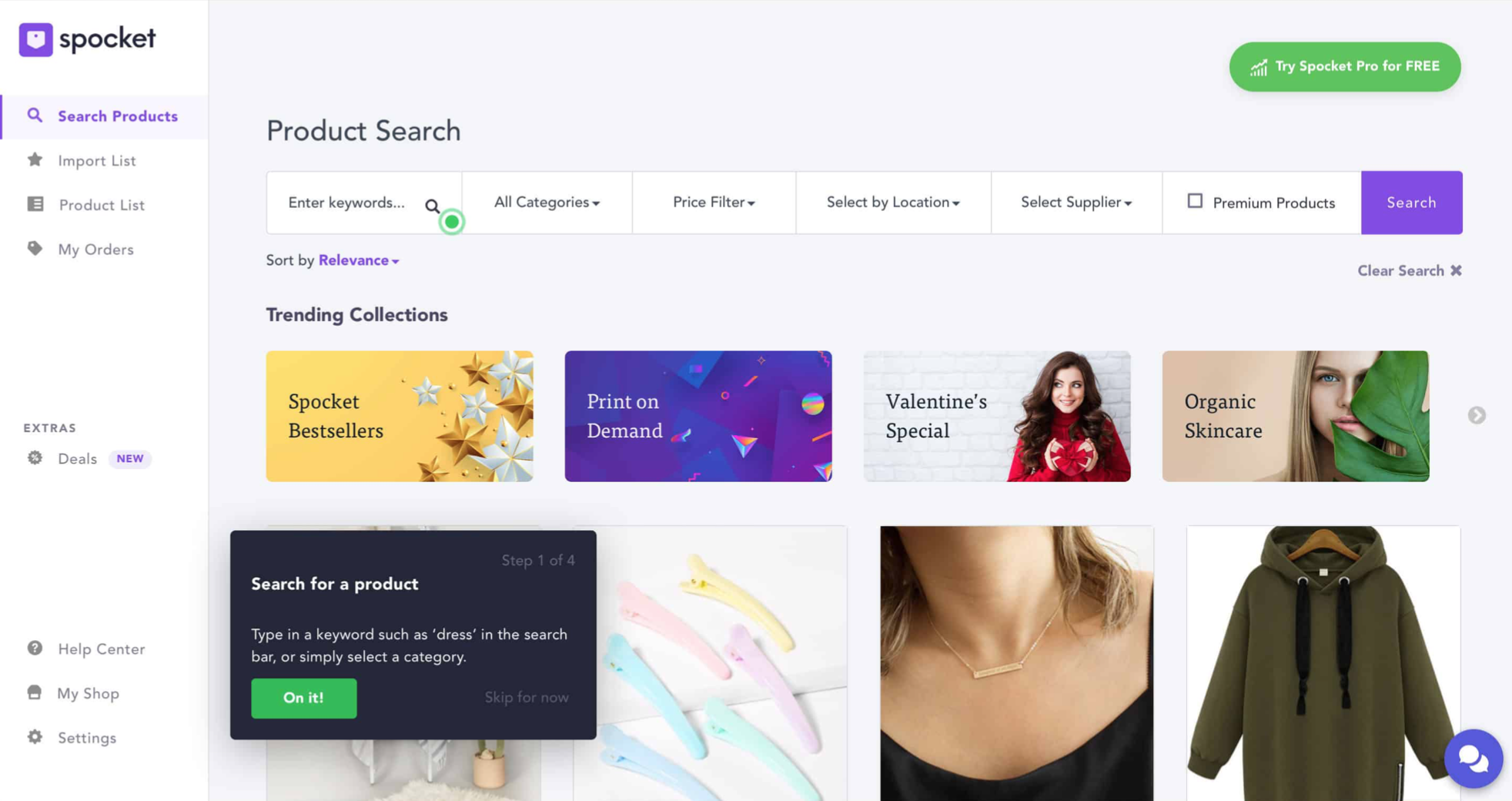 Step 3:
Link your Shopify or WooCommerce site to Spocket.

Step 4:
Start searching for products and once you've found some you love you can add it to your import list.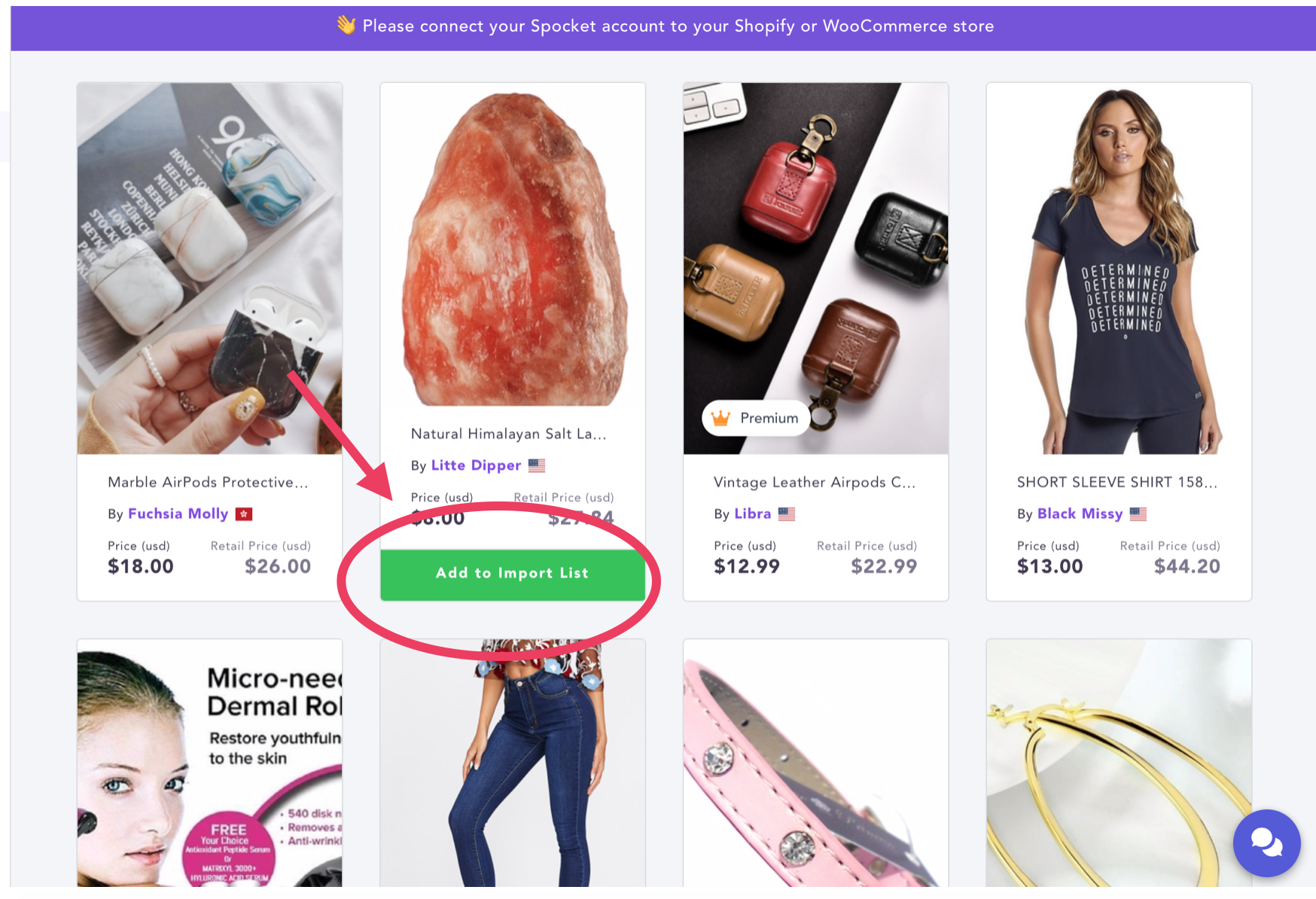 Step 5:
Once you've imported your products head over to "Import List" and customize your product name, tags, type, description, variants and images and click "Push to Store" when you're ready to add it to your site.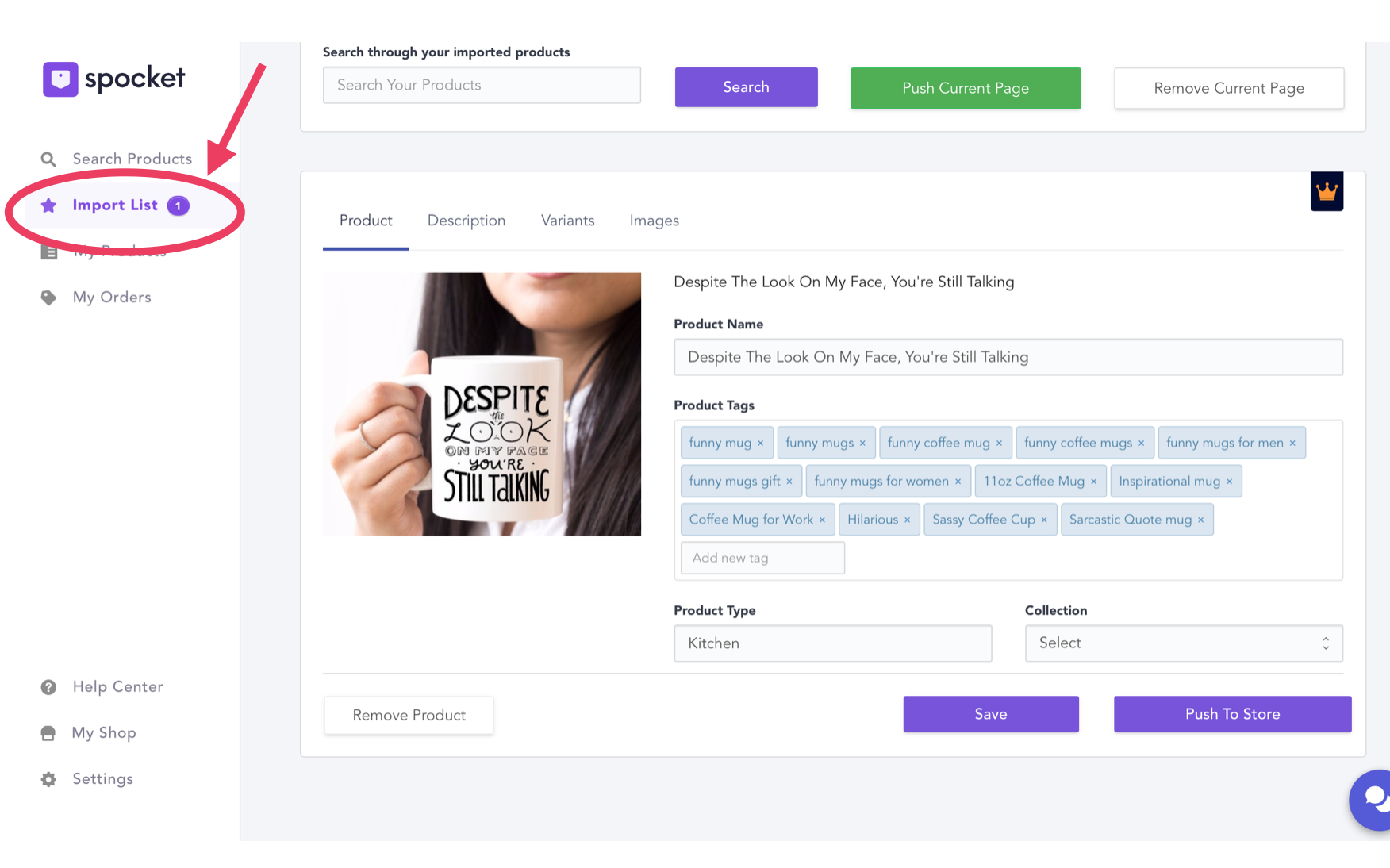 It's as simple as that! Now that you've got Spocket working on your automation, you can focus on learning how to advertise and make sales through our Wired Creatives Membership!
We teach you how to:
Build a solid foundation and brand
Build an audience
Monetize social media
Connect your products with people who are looking to buy them
You'll also have access to our Wired Creatives Community which has thousands of like-minded individuals working towards scaling their online business. Networking plays such a huge role in business building!
If you are not leveraging social media to market your business or build a profitable audience through influence, then you will soon be left behind; leaving money and opportunity on the table.
Check the full course curriculum here and start scaling your dropshipping business!