An inspiring creative and adventure junkie, Tarryn was at an all time low when she was motivated by one of our videos to make a change. Her life has expanded in leaps and bounds through finding purpose and meaning in creating a life she loves. The best part is, she's taken her power back is now in control of her future!
Passionate about storytelling, animation and photography Tarryn has established herself in not one, but 2 fields over the last 6 months. As a friend and support worker to the elderly and disabled she sees the real human side to every story. Not only that, she now creates her own media using her skills in animation and photography, and has taught herself how to sell and market these services. In her own words, she describes the impact of the these changes, as " I have gained confidence back and discovered a world like no other"


Tarryn is vulnerable and honest when reflecting on the low point. "I didn't believe in myself" she said " I suffered from anxiety and depression that manifested into anorexia. Only last year I was ready to give up, felt like I was going nowhere in life and struggling to focus. I travelled in search of a goal and connections at the end of last year only to return in January, more lost than ever.
Watching that first video sparked the possibility of a totally different outcome for Tarryn. Beginning with awareness and by growing the belief that it was even possible she persisted with practical action steps toward her goals and is now in a completely different place than she was 6 months ago!
"From meeting and making connections I discovered the potential to make my own business. and build a service for myself. I now create my own videos from live action to 2D animation and anything in between. I have learnt to sell my services and promote myself. I have developed confidence in my abilities and tackle everything head on. I have to admit honesty, in that it all started with your video I watched in January. I discovered the potential to reach your own goals, aspire to the highest possibilities, and achieve anything and everything."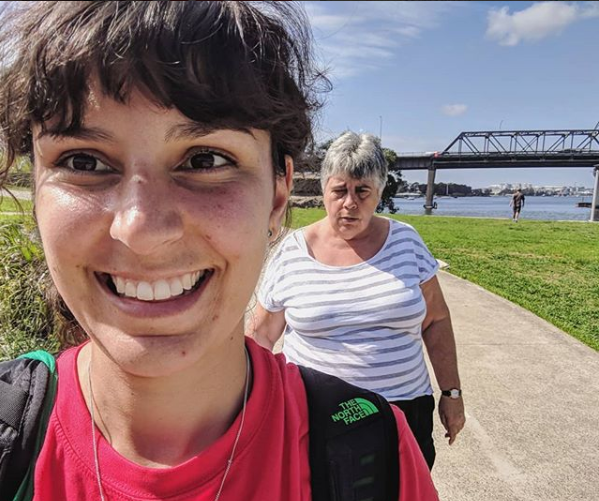 You can connect with Tarryn here:
Instagram https://www.instagram.com/taz_the_support_hero/
Website www.tarrynmyburgh.com
Email: [email protected]
Be so proud of you Tarryn...we so are!
Are you connected to our Wired Creatives community yet? Find out more here...
Already a Wired Creative?... We all benefit from inspiration so share your story here…