I never considered myself "skilled" at any one thing… I never thought people would want to learn from me as I felt like I was just a student myself.
I travel the world full-time, sharing many photos and videos on social media as I go. I work from my laptop to fund my adventures and a few years into it, I began receiving tons of messages asking me exactly how I did it.
After some time it hit me. I had a whole load of information to unleash. I was doing what I loved, and even though I felt like I didn't have all the information, through my experience, I had acquired a lot of knowledge that people wanted to know.

I had spent years deeply involved in my brand "World Nate" and working with companies to sell products through social media.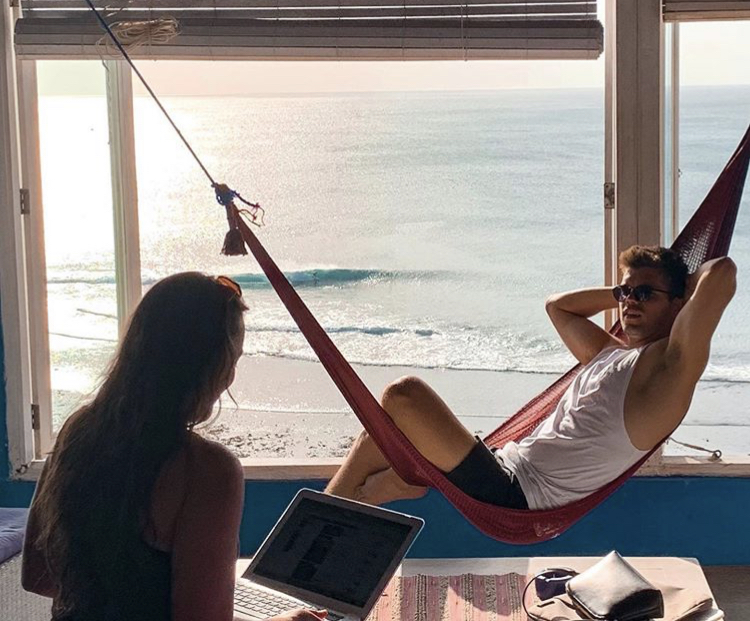 So, I released an online program to share what I had learned about travel blogging and digital advertising.
To note: I had done well for myself, managing to quit my job and consistently profit between $5,000/m-$10,000/m through my blog. I was not the best or most successful person out there by any means. In fact, I was a small fish in a big pond ...but I had achieved something many desired; thus, I found the potential to teach.
The result: I enrolled over 12 000 students which resulted in over $1.5M in sales in my first year!
I was shocked at how many people wanted to learn from me.

Since then, I have taught many students from all over the world, and I find nothing more rewarding or fulfilling than receiving a message saying I've changed someone's life.
Take a look, this guy was homeless, spent the last of his money & used the free wifi at Starbucks to take our video course 🥺 ...Now he has over 27 employees!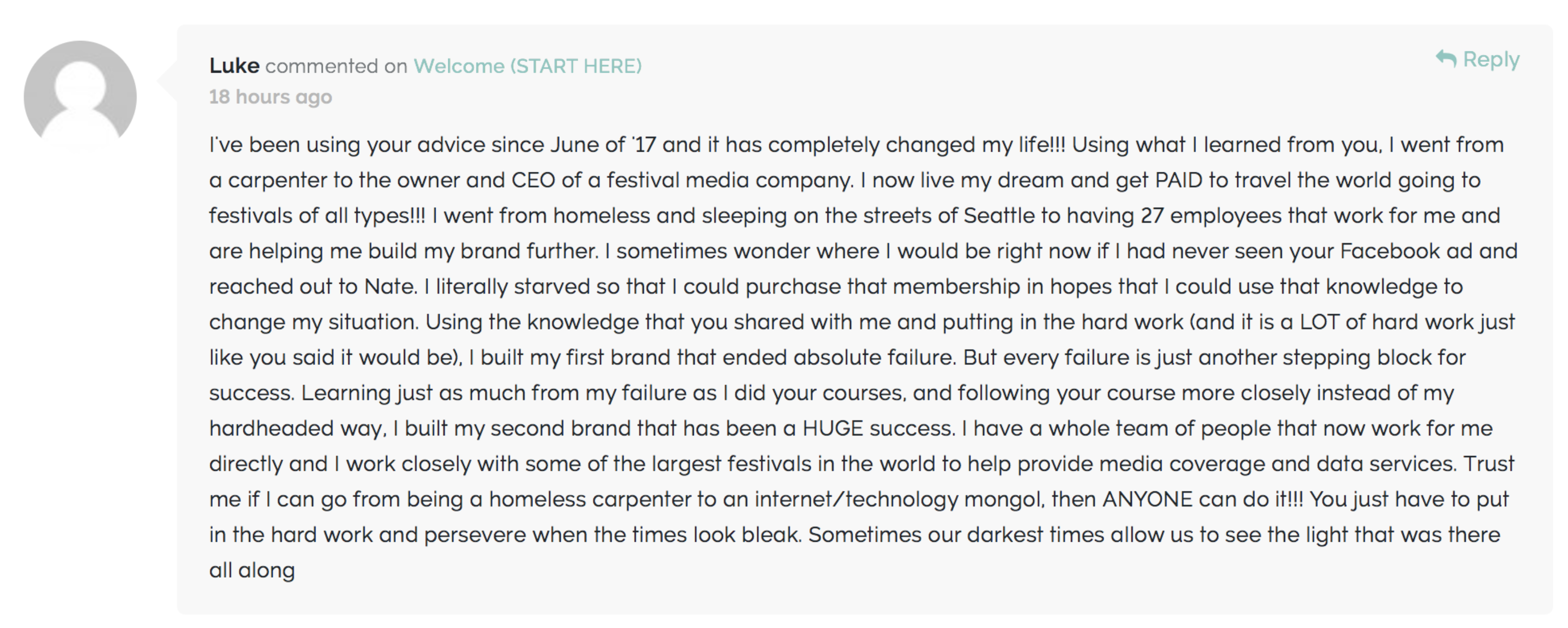 I realized that you don't have to be a "Guru" or the best in the world to help someone out. Chances are, most of us have or know a skill that is helpful to another person in some way.

YOU have a skill that will be helpful to others, I bet. And that is an opportunity for you to earn money… If you've ever considered starting or building an online course and you feel you can genuinely help people. I highly recommend it.
In fact, I believe if you don't, then you're doing a disservice to others who could really use your help 😤
My team and I put together a FREE (mini-guide) you might be interested in, to breakdown how to create an online course of your own.
Over the years, I have tried many tools and programs to manage members. I have enrolled tens of thousands of students. I've created multiple videos, written and audio tutorials, and I want to pass on my knowledge to you by explaining the best way I have found to build and sell a course online.
If you're interested, download your FREE guide here on How To Build Your Own Online Course. - No email required. Just click & It's yours 👍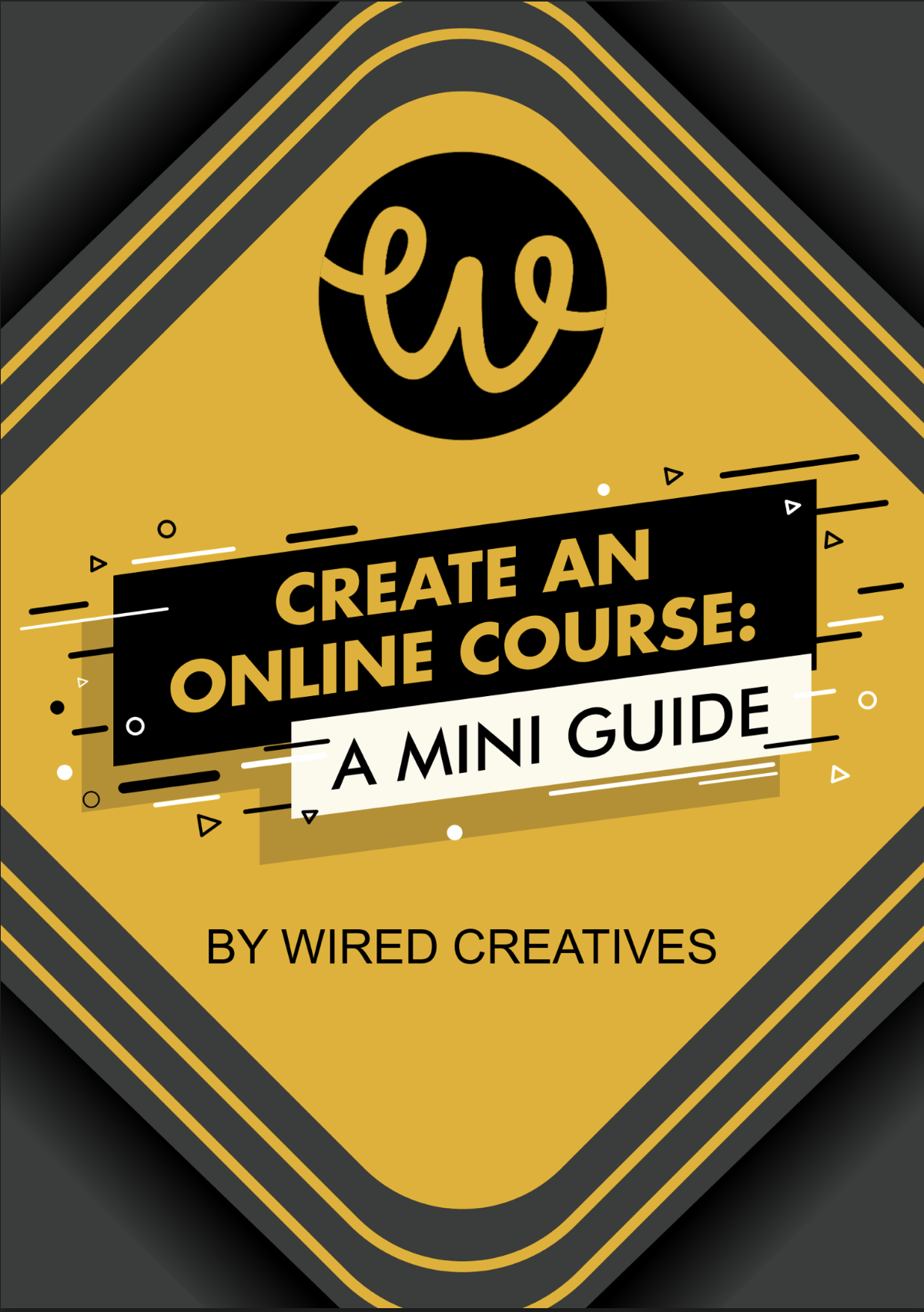 If you decide to build some kind of online course yourself, I highly suggest using Teachable to host your course, manage members, etc... This is the platform we use to host Wired Creatives & it's fantastic.

Enjoy this tutorial? Consider joining over 4000 individuals inside Wired Creatives.
**Covid-19 update, we're offering 70% off Wired Creative subscriptions! Get all the info here: 👉🏼 [Wired Creatives - 70%OFF]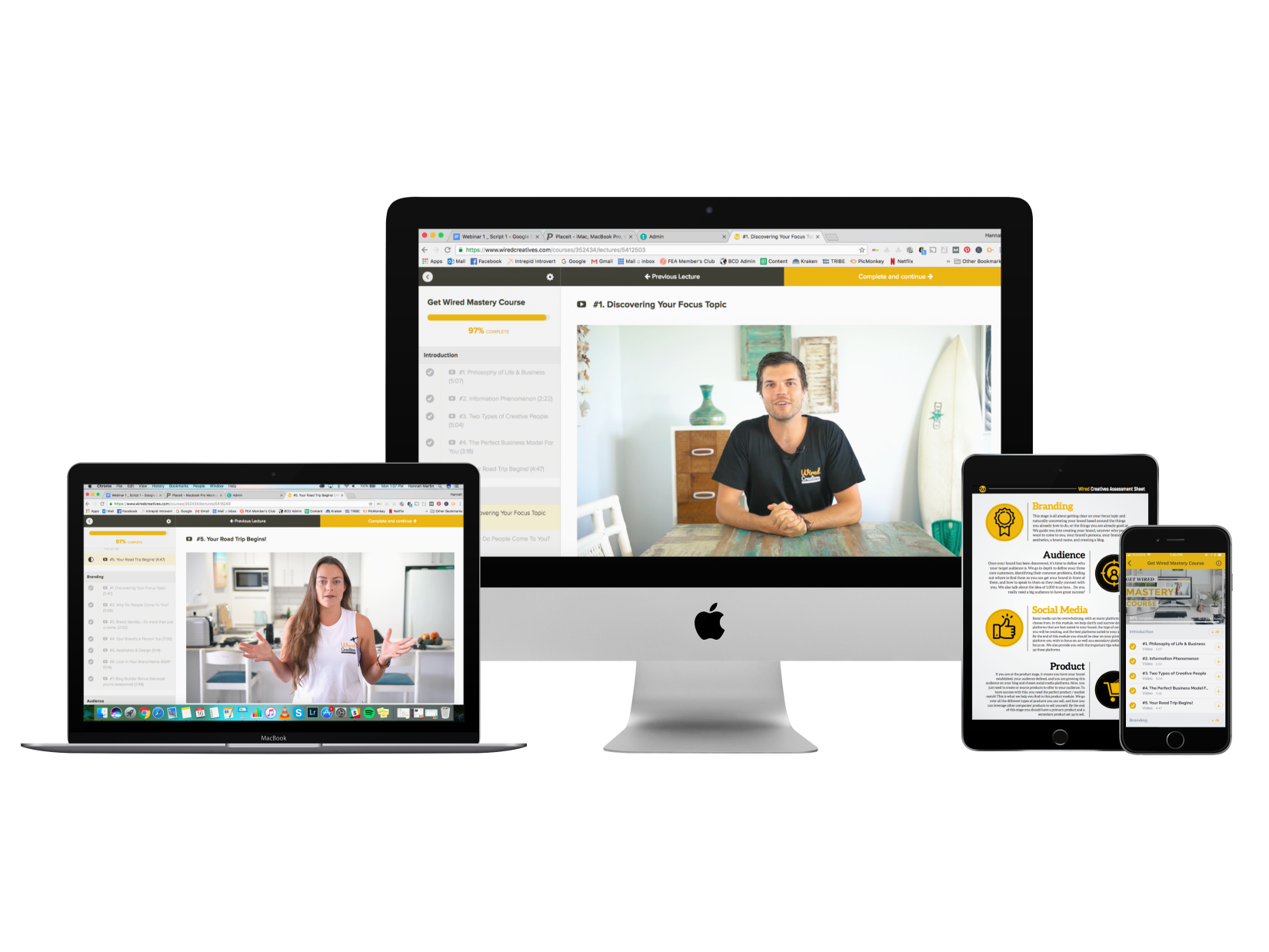 What you'll get?
We have a series of self-guided video courses to help you from concept and creation of a brand, right through to monetisation and growth.
1. The Get Wired Mastery Course - This in-depth video course is designed to help you discover your focus topic for your personal brand. Creating your website and establish your brand on social media. Find your ideal audience, and build a following on social media. Then how and when to introduce products into your brand, and strategic growth to ultimately scale your business! This course is laid out over seven different modules (you can find the full curriculum further down the page).
2. The Resource Centre (updated monthly) - The online world is continually changing, so must we. This library is where we post updates of any essential changes and also just additional tutorials to help you further with developing your brand and marketing yourself! It's filled with personal development lessons and extra strategies that have been working for us lately.
3. How to Partner With Companies Mini-Course - This mini-course shows you step-by-step how to sell other people's products as an extension of your current products. Through these video lessons, we break down how to find affiliate programs, applying for them, and then how to sell the products on your website! Note: By adding one up-sell to our funnel we added another 20% to our lifetime customer value
4. Member's Only Wired Creatives Community - You may want help for feedback on a task you are working on. As a member of Wired Creatives, you'll receive an invitation to our private community where you can connect with business owners, individuals and entrepreneurs from all over the globe at any time of the day.
5. LIVE Q&A Sessions (2x per month) - Sometimes you will want help and support from us directly. That's why 2x per month we hold LIVE Q&A sessions which we record and store in your back office for future reference.



Secure SSL Checkout | 30-Day Guarantee | Cancel Anytime
p.s. once subscribed, check your emails for an invitation to our private community!