We're going to go on a whim here and guess that you either work and travel or dream of working and travelling. Are we right?
We've had so many questions about how we stay connected while travelling. If we're not sending emails, we're on Instagram, catching up with the family, loading videos, recording and posting videos, the list goes on.
Side Note: Are you following Wired Creatives on Instagram yet?
If not, let's connect 🙌
Follow @wiredcreatives & shoot us a DM... We love meeting our new fans!

When it comes to travel, our first thought is WIFI!
Business travel is impossible without all of the technology and devices we have today. From catching up on emails to scrolling through Instagram, we are always doing something on our phones, tablets, or computers.

None of this is possible; however, without an internet connection.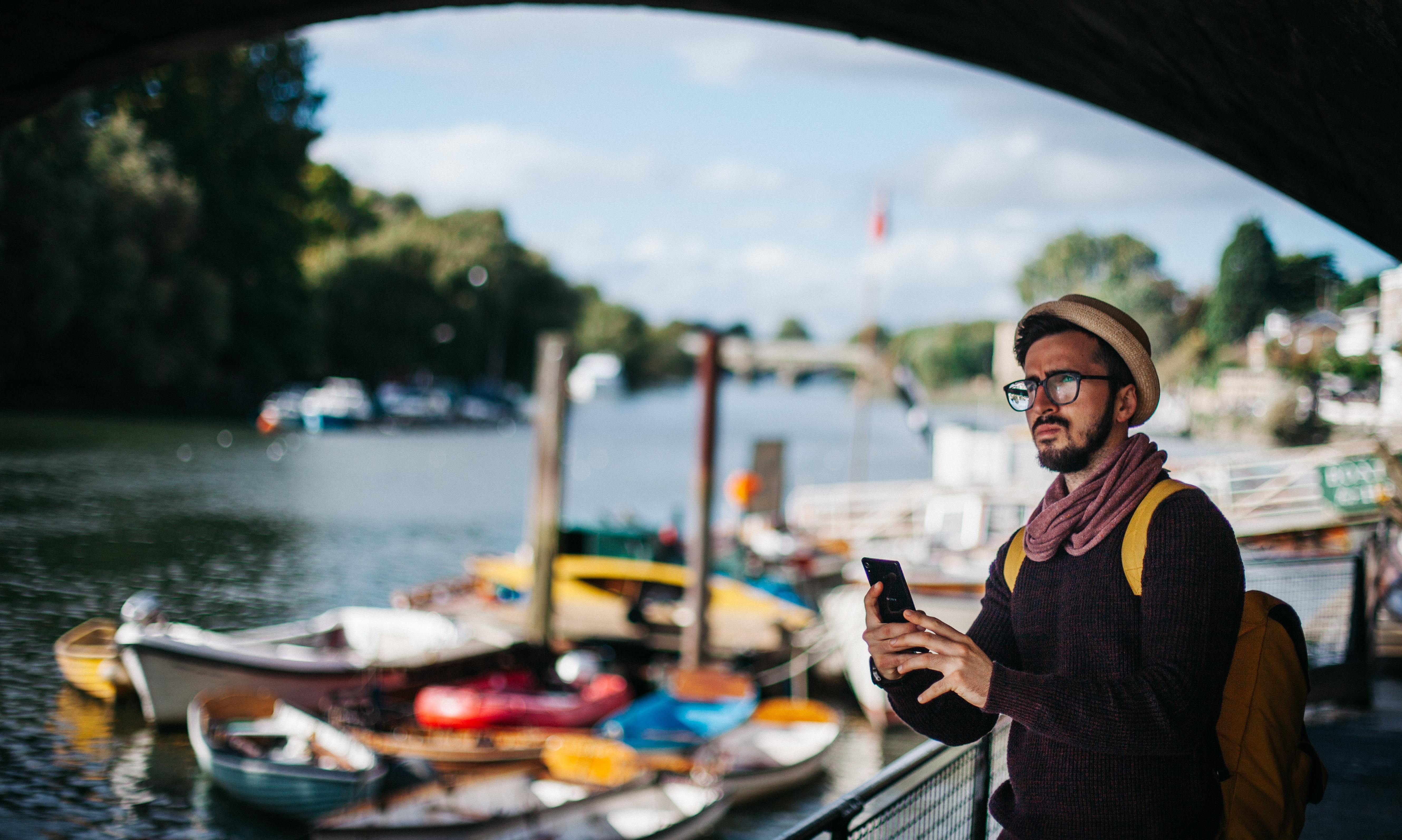 One of the most common questions we're asked is how wo stay connected while travelling. As important as it seems to have the fancy gadgets and gizmos, they are nothing without a stable WiFi connection.
Travel WiFi is the glue that holds connectivity together, whether you're travelling for work or play.
We bet you already knew you need WiFi to stay connected during travel.
But do you know how to get it? Chances are, you're locked into a cell phone data plan that has enormous fees for overseas travel usage and roaming data on international networks. Luckily, we have a couple of solutions when it comes to travelling WiFi.
#1. Unlock Your Phone to Use Any SIM Card for Travel
Most places you'll visit have free WiFi available somewhere, but you can't always count on finding a local café or shop to provide connectivity... There are only so many coffees you can order.
Unfortunately, a 'locked' cell phone or SIM card will not work on outside networks.
You are stuck with your current wireless carrier and may have to pay those crazy high prices for overseas data if you need to connect using the roaming option on your phone.
However, if you unlock your device, you can purchase a local number and opt for a cheaper data plan.
You'll need to switch out your SIM card for one that is compatible with wireless carriers overseas.
This may sound like a complicated process, so we'll break it down for you.
Start by checking with your current wireless carrier and ask about the requirements to unlock your phone from their network. Your phone may already be unlocked, and you don't even know it!
You may have to sign a contract with your wireless carrier to unlock your phone and prove that your phone has not been lost or stolen. Be sure to handle these steps in advance so you have plenty of time before your trip.
While on your trip, buy a local SIM card. You can often find these at the airport, major shopping areas, and grocery stores. If you're not sure where to look, ask a local or check with your cab driver.
The final step is actually to swap out the SIM card. The instructions for this process are different for every phone, but the most important thing to remember is that you must save your old SIM card. You will need it when you return home!
And just in case you forgot where your sim card slot is here are some useful resources:
If you have an Apple device, learn how to remove your SIM card here. Those of you with a Google phone can find instructions here. Instructions for Samsung phones are here, and if we haven't listed your phone, you can easily look it up by searching "switch SIM card" and your type of phone.
If You Want to Avoid This Process Altogether, We've Got Another Way!
#2. Take WiFi with you wherever you go with Skyroam.
This affordable mobile hotspot provides incredible WiFi connectivity in more than 130 countries without having to switch out your SIM card. You can purchase or rent a Skyroam hotspot and activate day passes for the duration of your trip.

See the little round orange thingy at the bottom of the picture below? That is your portable wifi machine, aka - Skyroam!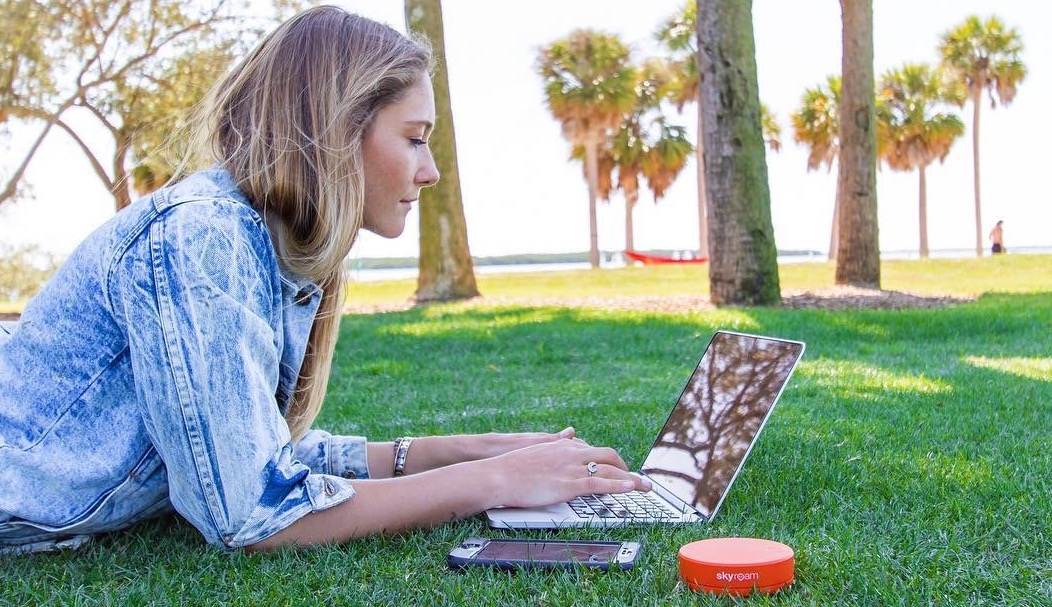 Here are a few reasons why Skyroam is your best bet for travelling WiFi:

No SIM card swapping! Don't risk breaking your phone or damaging your SIM card just for some connection.
Connect up to 5 devices! Your whole family can access it, or you can connect your phone, tablet, smartwatch, laptop, and fitness tracker all at once – whatever works for you.
Rent a Skyroam hotspot and have all of your day passes included for your entire trip! This solution works best for family vacations and extended trips.
Buy a Skyroam hotspot and activate 24-hour day passes as needed! This is perfect if you frequently travel for business and need connectivity on-the-go.
Flat service fees! You will not be locked into a subscription model, and prices don't surge while you travel.
If you have a trip planned we highly recommend either of the options above. You do NOT want to get stuck in the middle of a foreign city with no Google to guide you home 🙈

Feel free to use our 10% discount code 👉🏼 INTREPIDINTROVERT for $10USD off your Skyroam order.

Hope to meet you around the world somewhere!

Nathan (@world_nate)
Hannah (@intrepidintrovert)

p.s. If you are interested in learning how we build a large following through social media and turned it into the business that allows us to travel the world. We want to invite you to join our next online web-class!

We will explain exactly how we build our brands and businesses from scratch. Register now and we we will email approximately 15 minutes before we start.

Check Times & Register Here: http://worldnate.com/watch/